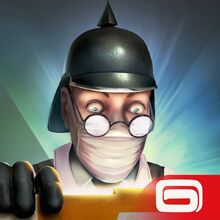 Update 14 has been released in July 2016 for android and IOS. The main feature of this update were the Fusion upgrades for Primary and secondary weapons. Every weapon got two, three or four optional upgrades that improved the weapon, like: dot effects, anomalies, ignore shield, reducing of re-charging time, damage vs. vehicles, Shield Vampire, Berserk, 7% insta-kill... Together with the update did they also added Card Boxes and it's card system. For every fusion upgrade, have you got to pay 12,000 coins and a pre-chosen amount of cards and the type of it's rarity. In this big update has there been added new weapons either like the Dandy, the Void Cannon, the Two-bit Gangstar and the Urban Tempest and a new bundle called the Mystery Bundle. At the main menu has Bryan "Butch" Johnson been replaced by Satoru Hokama and at least has there been added a couple of balance changes to fix the game-play.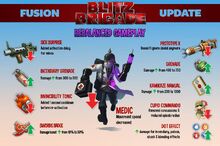 List of all balance changes:
Edit
The Sick Surprise: added activation delay
Incendiary Grenade: damage from 300 to 500
Invincibility Tonic: added 1 second cool-down before re-activation
Sword Badge: damage boost from 10% to 50%
Prototype X: doesn't ignore shield anymore
Grenade: damage from 450 to 750
Kamikaze Manual: damage from 200 to 1000
Cupid Commando: Removed Concussion and reduced splash radius
Dot effect: Damage from incendiary, poison, shock and bleeding effects
Medic: movement speed decreased
Sniper: movement speed increased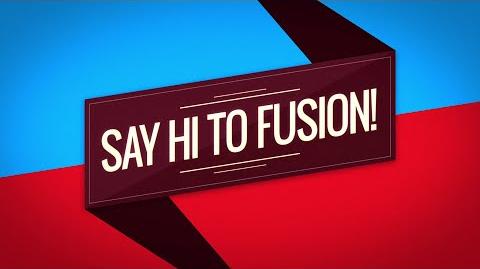 Ad blocker interference detected!
Wikia is a free-to-use site that makes money from advertising. We have a modified experience for viewers using ad blockers

Wikia is not accessible if you've made further modifications. Remove the custom ad blocker rule(s) and the page will load as expected.