The Twin Punch was a primary weapon for the Soldier class in Blitz Brigade. It was one of the first assault rifles added in the game, and while it was in the shop, it was arguably one of the best weapons at a medium level for its class, obtaining a steady rate of fire with good damage. Unfortunately, although the weapon was reliable, it was overshadowed in performance by the Rommel 1911, the Woodpecker, and the Reckoner. Another downside to the weapon is that the weapon felt heavy to sprint with unlike the Madford or Rommel, and aim time took longer than other primaries for the Soldier. Moreover, thanks to the recent update, the Twin Punch is no longer in the shop unless already purchased, and is now on par or overshadowed by the Shipley 9mm and The Scout, which are the two default primary weapons for the Soldier. It is based on the Villar-Perosa aircraft submachine gun.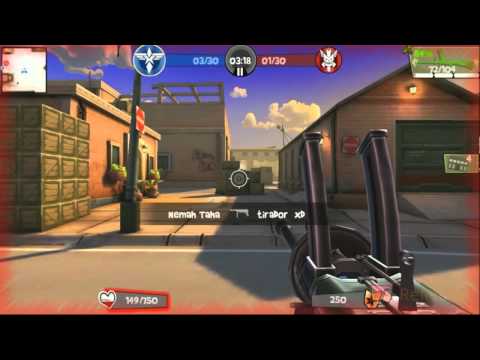 Ad blocker interference detected!
Wikia is a free-to-use site that makes money from advertising. We have a modified experience for viewers using ad blockers

Wikia is not accessible if you've made further modifications. Remove the custom ad blocker rule(s) and the page will load as expected.