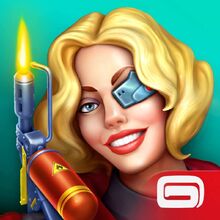 Update 16
has been released in December 2016 for android and IOS. The main new feature of the update was the
Engineer
class
, which is the first female class in
Blitz Brigade
. Along with it's class, did there also came Engineer weapons like the
Humble-Bee
, the
Vanquisher
, the
Splattergun
, the
Striker
, the
Skyrazer
, "melee weapon", "melee weapon", "melee weapon" and her turrets like the
Sentinel
, the
Electrifier
, the
Frenzy
and
The Chancellor
. For all the maxed out players did they also added the Unchained-levels so they could level up again, after having reached level 120 and become more powerful by the bonus of the new levels. But in this update came also a couple of Balance changes to improve the game play.
List of balance-changes:
Added faster re-spawn
Increased invincibility after spawn from 3 to 5 seconds
Increased invincibility tonic cool-down
Removed ammo box re-spawn exploit, no more manual re-spawn while battle is on
Reworked the level-up rewards system, significantly boosted rewards
Nerfed Snowflake
Nerfed Red Glare
Made Ultra Abilities upgrades cheaper
Nerfed Sniper's Ultra Ability
Boosted Demoman's Ultra Ability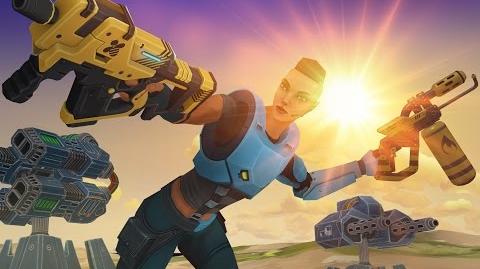 Ad blocker interference detected!
Wikia is a free-to-use site that makes money from advertising. We have a modified experience for viewers using ad blockers

Wikia is not accessible if you've made further modifications. Remove the custom ad blocker rule(s) and the page will load as expected.