The Elapser is a primary weapon for the Soldier class in Blitz Brigade. Because it was the third to last primary weapon, it dealt a lot of damage with a great range for a Soldier weapon and decent ammo capacity. However, the rate of fire is poor though it has been increased and was 50 before. It is available through the store or purchasable through the Sci-fi Pack under the Bundles icon. Now is this weapon weak compared to the new and other weapons in the later updates.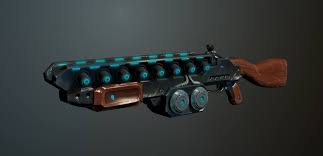 Ad blocker interference detected!
Wikia is a free-to-use site that makes money from advertising. We have a modified experience for viewers using ad blockers

Wikia is not accessible if you've made further modifications. Remove the custom ad blocker rule(s) and the page will load as expected.