The Candy Blast is a primary weapon for the Soldier class in Blitz Brigade. It came through in December 2014, after or in the Squad update, but in March 2015, it was back along with the Deep Freeze and the Frostwork temporarily. However in update 10, they changed the VIP-contest and every player was able to get the weapon by playing 100 matches at the highest division or by being a VIP level 8, now, it has been decreased to 5. The amount of damage is slightly better than a basic Hooligan, but the fire rate is a lot lower than The Hooligan. The good news is that the fire rate is still 400 RPM. The ammo capacity is about average for a Soldier's weapon, but the range is rather low. When it was introduced in 2014, the weapon originally costs 900 diamonds, but during the time when it was temporarily back, it was available for 550 diamonds.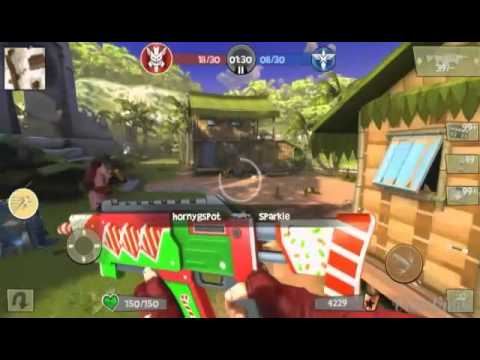 Ad blocker interference detected!
Wikia is a free-to-use site that makes money from advertising. We have a modified experience for viewers using ad blockers

Wikia is not accessible if you've made further modifications. Remove the custom ad blocker rule(s) and the page will load as expected.